Implementasi Bimbingan Spiritual pada Anak Usia Dini Melalui Kisah Uwais Al-Qarni di TPA Safinatussafa, Aceh Selatan, Indonesia
Abstract
This article discusses the cultivation of spiritual values in early childhood through the story of Uwais Al-Qarni at TPA Safinatussafa, LhokAman. Early childhood is a crucial period in shaping a child's personality. Early childhood is a golden age where children have all the potential that must be developed. Cultivation of spiritual values is carried out through group spiritual guidance. This study employed qualitative research using a phenomenological approach. In the story of Uwais Al-Qarni, several spiritual values can be instilled in early childhood, including filial piety, humble, not worldly oriented (zuhud), patience, and love for the Prophet. The research results showed that there were changes in children that impacted their personalities for the better. The children who show this can interact well with their friends, are more polite, respect their parents and ustazahs, and do not speak harshly.
Keywords
Bimbingan Spiritual; Anak Usia Dini, Uwais Al-Qarni
References
Arifin, Muh Luqman, and Sutriyono Sutriyono Sutriyono. "Upaya Penumbuhan Kecerdasan Spiritual Siswa Di Sekolah Dasar Terpadu Putra Harapan Purwokerto." Edudeena 3, no. 1 (2019): 37–44. https://doi.org/10.30762/ed.v3i1.1076.
B, Chaeruddin. "Cerita Sebagai Penanaman Nilai-Nilai Moral Bagi Anak." Inspiratif Pendidikan 5, no. 2 (2016): 253–62. http://103.55.216.55/index.php/Inspiratif-Pendidikan/article/download/3478/3265.
Hidayati, Tri Wahyu. "Perwujudan Sikap Zuhud Dalam Kehidupan." Millati : Journal of Islamic Studies and Humanities 1, no. 2 (2016): 243–58. https://doi.org/10.18326/millati.v1i1.243-258.
Irmansyah. "Nilai Dan Spiritual Dalam Konseling." Al-Irsyad: Jurnal Bimbingan Konseling Islam 2, no. 02 (2020): 197–214.
Khadijah. "Pengembangan Keagamaan Anak Usia Dini." Raudhah IV, no. 1 (2016): 33–48.
Khullida, Rizqi. Metode Pengembangan Kecerdasan Spiritual Anak Usia Dini. Edited by Novan Wiyani Ardy. I. Jawa Tengah: Pustaka Senja, 2020.
Komariah, Isti. "Nilai-Nilai Pendidikan Akhlak Dalam Kisah Uwais Al-Qarni." Institut Agama Islam Negeri Salatiga, 2017.
Masnan, Sulaeman. "Penanaman Akhlak Mulia Peserta Didik Melalui Metode Bercerita Di Sekolah Dasar Negeri Mannuriki" 11, no. 1 (2020): 71–87.
Priningsih, Yunita, Busri Endang, and Desni Yuniarni. "Meningkatkan Kecerdasan Spiritual Melalui Metode Bernyanyi Pada Anak Usia 4-5 Tahun." Pendidikan Dan Pembelajaran 6, no. 2 (2017): 3.
Puspitasari, Intan, and Miftah Khilmi Hidayatulloh. "Penanaman Nilai Moral- Spiritual Pada Anak Usia Dini Melalui Cerita Fabel Dalam Surat Al-Fiil." Wacana 12, no. 1 (2020): 36–49. https://doi.org/10.13057/wacana.v12i1.166.
Rahayu, Ike Stia. "Konsep Cinta Kepada Rasulullah Saw Sebagai Suri Teladan Terhadap Pembentukan Kepribadian Anak Dalam Perspektif Islam." Palembang: Fakulti Agama Islam, 2017.
Safitri, Latifah Nurul, and Hafidh 'Aziz. "Pengembangan Nilai Agama Dan Moral Melalui Metode Bercerita Pada Anak." Golden Age: Jurnal Ilmiah Tumbuh Kembang Anak Usia Dini 4, no. 1 (2019): 85–96. https://doi.org/10.14421/jga.2019.41-08.
Saputra, Muhammad Ali. "Penanaman Nilai-Nilai Agama Pada Anak Usia Dini Di R.a. Ddi Addariyah Kota Palopo." Al-Qalam 20, no. 2 (2016): 197. https://doi.org/10.31969/alq.v20i2.190.
Sarah, Siti. "Bimbingan Spiritual Dalam Membentuk Karakter Islami Pada Remaja Di Yayasan Pendidikan Islam Al-Huda Arjasari Bandung." Universitas Islam Negeri Syarif Hidayatullah Jakarta, 2020.
Solihin. "Pengembangan Kecerdasan Spiritual Anak Melalui Pembelajaran Dengan Penerapan Nilai Agama, Kogitif, Dan Sosial-Emosional: Studi Deskriptif Penelitian Di Raudhatul Athfal Al-Ihsan Cibiru Hilir." Syifa Al-Qulub 3, no. 2 (2019): 65–71.
Ubaidillah, Rianawati, and M. Edi Kurnanto. "Nilai-Nilai Pendidikan Akhlak Pada Kisah Uwais Al-Qarni." JRTIE: Journal of Research and Thought of Islamic Education 2, no. 2 (2019): 212–28.
DOI:
http://dx.doi.org/10.22373/jie.v5i1.10139
This work is licensed under a
Creative Commons Attribution-ShareAlike 4.0 International License
.
Welcome to DAYAH: Journal of Islamic Education open journal system. Thank you very much for visiting. We are looking forward to getting your articles
DAYAH: Journal of Islamic Education

All works are licensed under CC BY-SA
© DAYAH: Journal of Islamic Education 2019. Published by Center for Research and Community Service (LP2M) in cooperation with Master's Degree of the Department of Islamic Education, Postgraduate Program of Universitas Islam Negeri (UIN) Ar-Raniry Banda Aceh, Aceh, Indonesia.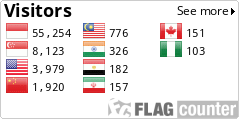 Indexed by:
Supported by: