Manajemen Pembelajaran Program Diniyah Di SDIT Nurul Ishlah Banda Aceh
Abstract
The effective and efficient of Diniyyah Learning Management Program is one of the supporting factors to achieve the learning objectives of diniyah program to produce a generation that is able to read al-Quran and has a true Aqidah and morality. The purpose of this research is to know the planning, implementation and evaluation of learning diniyyah program at SDIT Nurul Ishlah Banda Aceh. This research uses descriptive method with qualitative approach. Data collection technique is done through interview, observation and documentation. The subjects of this research are principal, head of diniyah program and teachers of diniyah at SDIT Nurul Ishlah Banda Aceh. The results showed that: 1) the learning plan of diniyah program prepared by diniyyah teachers is still many deficiencies, the teachers only prepare the material and the learning method. The Learning Implementation Plan is not written. 2) the Implementation of diniyah learning program implemented in SDIT Nurul Ishlah Banda Aceh has been done systematically and used various learning methods, so as to create a conducive and fun learning atmosphere; but in the use of learning media, many teachers only use the media in the classroom as learning, without presenting a variety of learning media. 3) the evaluation of diniyah teachers in SDIT Nurul Ishlah has been done systematically by evaluating the process and evaluating the learning outcomes at the end of each semester. The evaluation is done in the form of written test and practice test, and attitude evaluation through observation, and finally the evaluation results are given to each student in the form of a learning result report.
Keywords
Learning Management; Diniyyah Program; Aqidah; Morality
References
Ahmadi, Abu dan Widodo Supriyono. Psikologi Belajar. Jakarta: Rineka Cipta, 1991.
Arif, Armai. Pengantar Ilmu dan Metodologi Pendidikan Islam. Jakarta: Ciputat Pres, 2002.
Arifin, Zainal. Evaluasi Pembelajaran. Bandung: PT. Remaja Rosdakarya, 2011.
Daradjat, Zakiah. Ilmu Jiwa Agama. Cet ke 17. Jakarta: Bulan Bintang, 2005.
-------------------------- Pendidikan Islam dalam Keluarga dan Sekolah. Jakarta: Ruhama, 1995.
Echol, John M. dan Sadly, Hasan. Kamus Inggris Indonesia. Jakarta: Gramedia: 1993.
Gubernur Aceh, No. 11 tahun 2014. Tentang penyelengaraan pendidikan.
Gubernur Provinsi Nanggroe Aceh Darussalam, No. 23 Tahun 2002. Tentang Penyelenggaraan Pendidikan.
Hadi, Amirul dkk. Metedologi Penelitian Pendidikan. Bandung: Pustaka Setia, 1998.
Hamalik, Oemar. Perencanaan Pengajaran Berdasarkan Pendekatan Sistem. Jakarta: PT. Bumi Aksara, 2008.
------------------------- Proses Belajar Mengajar. Jakarta: Bumi Aksara, 2011.
Harun, Cut Zahri. Manajemen Sumber Daya manusia. Jakarta: Pena Persada, 2009.
Majid, Abdul. Perencanaan Pembelajaran. Jakarta: Remaja Rosdakarya, 2009.
Manab, H. Abdul. Manajemen Kurikulum Pembelajaran di Madrasah. Depok: Kalimedia, 2015.
Muhaimin. Manajemen Pendidikan Aplikasi Dalam Penyusunan Rencana Pengembangan Sekolah/Madrasah. Jakarta: Kencana Prenada Group, 2009.
Mulyasa, E. Manajemen Berbasis Sekolah: Konsep, Strategi dan Implementasi. Cet-1. Bandung: Remaja Rosda Karya, 2004.
-------------------------- Menjadi Guru Profesional. Bandung: Remaja Rosdakarya, 2005.
-------------------------- Standar Kompetensi Sertifikasi guru. Bandung: Remaja Rosdakarya, 2007.
Nasution, Wahyudin Nur. Teori Belajar dan Pembelajaran. Medan: Perdana Publishing, 2011.
Ramayulis. Ilmu Pendidikan Islam. Jakarta: Kalam Mulia, 2008.
Samana, A. Profesionalisme Keguruan. Yogyakarta: Kanisius, 1994.
Sugiyono. Metode Penelitian Kuantitatif, kualitatif dan R&D. Bandung: Alfabeta, 2014.
Syafaruddin dan Nasution, Irwan. Manajemen Pembelajaran. Jakarta: Quantum Teaching, 2005.
Syah, Muhibbin. Psikologi Pendidikan Dengan Pendekatan Baru. Bandung: Remaja Rosdakarya, 2010.
Umar, Bukhari. Ilmu Pendidikan Islam. Jakarta: Amzah, 2010.
Undang-Undang Sistem Pendidikan Nasional 2003 pasal 1 ayat 11.
Usman, Moh. Uzer. Menjadi Guru Profesional. Bandung: Remaja Rosdakarya, 2005.
Winardi. Kepemimpinan dalam Manajemen. Jakarta: Rineka Cipta, 2011.
DOI:
http://dx.doi.org/10.22373/jie.v2i1.4166
This work is licensed under a
Creative Commons Attribution-ShareAlike 4.0 International License
.
Welcome to DAYAH: Journal of Islamic Education open journal system. Thank you very much for visiting. We are looking forward to getting your articles
DAYAH: Journal of Islamic Education

All works are licensed under CC BY-SA
© DAYAH: Journal of Islamic Education 2019. Published by Center for Research and Community Service (LP2M) in cooperation with Master's Degree of the Department of Islamic Education, Postgraduate Program of Universitas Islam Negeri (UIN) Ar-Raniry Banda Aceh, Aceh, Indonesia.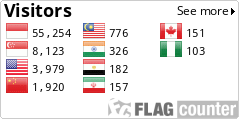 Indexed by:
Supported by: