Nilai-nilai Pendidikan dalam Hikayat Akhbarul Karim (Analisis Relevansi Kurikulum)
Abstract
Muslim religious leaders play very important role in speeding the progress of education and knowledge in Aceh. One of the roles done by them is writing historical script. One of the manuscript, Akhbarul Karim (nobel news), created by the most famous muslim religious leader and used to be wellknown for one decade 1860-1960 was composed by Teungku Syekh in Seumatang Geudong. The study of the manuscript of Akhbarul Karim is needed in order to bring up all information about value of Islamic religion education. In general, the problems that will be solved on this research are as following. Firstly, what kind of education value is contained in manuscript Akhbarul Karim?. Secondly, what is the relevance between the education value which is contained in manuscript Akhbarul Karim and 2013 curriculum material?. Technical analysis used by the writer is content analysis. Based on the analysis carried on, the writer found several Islamic education value contained in Akhbarul Karim manuscript created by Teungku Seumatang: (a) faith value (b) act of devotion value (c) moral value. The three values are extended on each sentences in that manuscript and they have relevance with faith, moral and religious service in 2013 curriculum material.
Keywords
Manuscript; Akhbarul Karim; Curriculum; Teungku Syekh Seumatang Geudong
References
Adisusilo JR., Sutarjo. Pembelajaran Nilai Karakter. Jakarta: PT Rajagrafindo Persada, 2012.
Ahmadi, Abu dan Nur Uhbiyati. Ilmu Pendidikan. Jakarta: Rineka Cipta, 2007.
al Attas, Syeh M. Al Naquib. Konsep Pendidikaan Dalam Islam, (terj. Haidar Bagir dari The Concept of Education of Islam), Bandung, Mizan, 1984.
Aly, Hery Nur. Ilmu Pendidikan Islam. Jakarta: Logos, 1999.
an-Nahlawi, Abdurrahman. Ushul al Taarbiyah al Islamiyah wa Asalibuha fi al Bayt wa al Madrasah wa al Mujtama. Daar al Fikr: Damaskus, 1979.
Departemen Agama RI. Al-Qur'an dan dan Terjemahnya. Jakarta: Bumi Aksara, 2009.
Ekawati, Mei. Pembelajaran Menemukan Unsur-Unsur Intrinsik Hikayat Melalui Model Student Teams Achivement Divisions (STAD). Jurnal Pesona: Volume 1 No. 1, Januari 2015.
Hasjmy, Ali. Makalah Hikayat Pocut Muhammad (Karya Sastra Melayu Aceh Yang Bernilai Tinggi). Pulau Penang: 1985.
Istiqamatunnisak. Hikayat Akhbarul Karim Karya Teungku Syekh Seumatang Kajian filologi dan stilistika. Pascasarjana UGM: Yogjakarta, 2015.
_____________. Pengaruh Bahasa Melayu terhadap Kesusastraan Aceh Ditinjau dari Naskah Akhbār al-Karīm. Manuskripta: Vol. 2, No. 1, 2012.
Kadir, Abdul dkk. Dasar-dasar pendidikan. Jakarta: Kharisma, 2012
_________, Dasar-dasar Pendidikan. (Jakarta: Kharisma, 2012), hlm. 59, lihat Yoani Juita Sumasari, Analisis Unsur-Unsur Intrinsik Dalam Hikayat Cerita Taifah, Pena. Vol. 4 No.2 Desember 2014
Lingga, Maisyura. Historiografi Sastra dalam Hikayat Sultan Aceh Iskandar Muda. Departemen Sastra Indonesia: Univsersitas Sumatera Utara, 2018.
Madjid, Nurcholish. Islam, Iman dan Ihsan sebagai Trilogi Ajaran Islam. Budhy Munawar Rachman, Ed. Kontektualisasi Doktrin Islam dalam Sejarah. Jakarta: Yayasan Paramadina, t.t.
Muhaimin dan Abdul Mujib. Pemikiran Pendidikan Islam. Bandung: Trigenda karya, 1993.
Muhajir, As'aril. Tujuan Pendidikan Dalam Perspektif Al-Qur'an. Al-Tahrir Vol.11, No. 2 November 2011.
Mulyana, Rohmat. Mengartikulasikan Pendidikan Nilai. cet. II. Bandung: CV. Alfabeta, 2011.
Poerwardaminta, WJS. Kamus Umum Bahasa Indonesia. Jakarta: Balai Pustaka, 1976.
Purwadaminta, W.J.S. Kamus Umum Bahasa Indonesia. Jakarta; Balai Pustaka, 1999. hlm. 677 lihat Kamus Besar Bahasa Indonesia Pusat. Jakarta: PT Gramedia Pustaka Utama, 2008.
Purwanto, M. Ngalim. Ilmu Pendidikan Teoritis dan Praktis. Bandung: PT. Remaja Rosdakarya, 1998.
Ramayulis. Ilmu Pendidikan Islam. Jakarta: Kalam Mulia, 2012.
Sahrodi, Jamali. Membedah Nalar Pendidikan Islam, Pengantar Ke Arah Ilmu Pendidikan Islam. Yogyakarta: Pustaka Rihlah Group, 2005.
Satjono. Nilai-Nilai Dasar Pendidikan Islam. Jurnal Pendidikan Agama Islam: Vol. ll, No. 2, 2005.
Sumasari, Yoani Juita. Analisis Unsur-Unsur Intrinsik Dalam Hikayat Cerita Taifah. Pena: Vol. 4 No. 2 Desember 2014.
Thoha, M. Chabib. Kapita Selekta Pendidikan Islam. Cet. 1. Yogyakarta: Pustaka Pelajar, 1996.
DOI:
http://dx.doi.org/10.22373/jie.v3i1.5112
This work is licensed under a
Creative Commons Attribution-ShareAlike 4.0 International License
.
Welcome to DAYAH: Journal of Islamic Education open journal system. Thank you very much for visiting. We are looking forward to getting your articles
DAYAH: Journal of Islamic Education

All works are licensed under CC BY-SA
© DAYAH: Journal of Islamic Education 2019. Published by Center for Research and Community Service (LP2M) in cooperation with Master's Degree of the Department of Islamic Education, Postgraduate Program of Universitas Islam Negeri (UIN) Ar-Raniry Banda Aceh, Aceh, Indonesia.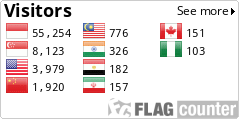 Indexed by:
Supported by: