Pendekatan Uswah Model Supervisi Peningkatan Kinerja Guru PAI di SMP Negeri Kabupaten Nagan Raya
Abstract
The uswah approach as one of the supervision models in improving PAI (Islamic Education) teachers' performance is one of the approaches which is based on uswah values as the basic principles in working and serves as a moral force for the supervisors in running their main tasks and functions to supervise PAI teachers. The problem found in the field is that PAI supervisors do not show the attitude and behavior of uswah when supervising, guiding, and improving PAI teachers' performance. This study is performed in a descriptive design with a qualitative approach. Data were collected through observation, interview, and documentary study meanwhile data analysis was performed by referring to Miles and Huberman which consist of data reduction, computation, and drawing conclusions. In addition, the validity of data was examined through the triangulation of sources, methods, and theories. The result of the study pointed that PAI supervisors have established some uswah values in running the main tasks and functions to supervise PAI teachers through several models of the uswah approach, namely, adorning self with nobility, providing great, friendly, and fair services, guiding and providing advice, and being shy and maintaining self-respect. Whereas the model of doing kindness starting from oneself has not been optimally applied by PAI supervisors so that their attitudes and behavior improving the work performance of PAI teachers are decreasing.
Keywords
approach; supervision model; uswa; PAI teachers' performance
References
Armai. Arief. Pengantar Ilmu dan Metodologi Pendidikan Islam. Cet. II. Jakarta: Ciputat Pers, tth.
Fathurrohman, Muhammad. Budaya Religius dalam Peningkatan Mutu Pendidikan: Tinjauan Teoristik dan Praktik Kontekstualisasi Pendidikan Agama di Sekolah. Yogyakarta: Kalimedia, 2015.
Iriani, Farida. "Kreativitas Guru Pendidikan Agama Islam dalam Pemanfaatan Media Pembelajaran dan Kemampuan Siswa dalam Memahami Materi PAI di Sekolah Dasar." DAYAH: Journal of Islamic Education 2, no. 2 (1 September 2019): 168. https://doi.org/10.22373/jie.v2i2.4164.
Kementerian Agama. Budaya kerja Kementerian RI. Diakses 22 Oktober 2018.
Maimun, Agus dan Agus Zainul Fitri. Madrasah Unggulan Lembaga Pendidikan Alternatif di Era Kompetitif. Malang: UIN Maliki Press, 2010.
Mashudi, Farid. Panduan Evaluasi Bimbingan dan Konseling. Jogjakarta: Diva Press, 2013.
Mujiburrahman, Mujiburrahman. "KONTRIBUSI GURU PAI DALAM PEMBINAAN ETIKA BERPAKAIAN ISLAMI SISWA SMAN KOTA SABANG." Jurnal Ilmiah Islam Futura, 2016. https://doi.org/10.22373/jiif.v14i2.333.
Nadhirin. Supervisi Pendidikan Integratif Berbasis Budaya. Kudus: ttp., 2009.
Nata, Abudin. Filsafat Pendidikan Islam. Jakarta: PT. Logos Wacana Ilmu, 2001.
Shihab, M. Quraish. Tafsir Al-Misbah. Cet. ke-1. Ciputat: Lentera Hati, 1421 H/2000 M, Vol. 2, Tahun 2000.
DOI:
http://dx.doi.org/10.22373/jie.v4i1.5518
This work is licensed under a
Creative Commons Attribution-ShareAlike 4.0 International License
.
Welcome to DAYAH: Journal of Islamic Education open journal system. Thank you very much for visiting. We are looking forward to getting your articles
DAYAH: Journal of Islamic Education

All works are licensed under CC BY-SA
© DAYAH: Journal of Islamic Education 2019. Published by Center for Research and Community Service (LP2M) in cooperation with Master's Degree of the Department of Islamic Education, Postgraduate Program of Universitas Islam Negeri (UIN) Ar-Raniry Banda Aceh, Aceh, Indonesia.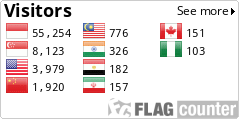 Indexed by:
Supported by: