Pesantren and Liberating Education: A Case Study at Islamic Boarding School ISC Aswaja Lintang Songo Piyungan Yogyakarta
Abstract
This research aims to explain how the existence of Islamic Boarding School (pesantren) ISC Aswaja Lintang Songo Piyungan Yogyakarta in implementing education that liberates its students and how progressivism views a liberating education in this pesantren. This research is naturalistic qualitative research and the strategy used is a case study. At the same time, these research objects are a pesantren leader (kiai) and several senior teachers. The data obtained through observations, interviews, and documentation. The data analysis technique uses the Miles and Huberman model analysis. This research indicates that independent education in this pesantren is the starting point for implementing liberating education. This pesantren has an education system which is different from other pesantren, in that kiai gives liberation for their students (santri) to choose activities inside and outside pesantren. Therefore, in the view of progressivism, there are at least five things seen from the education process in this pesantren, namely 1). Kiai does not use their leadership in an authoritarian manner, 2). Kiai never carries out an exclusive educational process, 3). Kiai gives flexibility to santri in understanding Islamic education material, 4). Pesantren education has to continue to be open to social realities, and 5). The educational process carried out in pesantren is education of individual and social awareness.
Keywords
pesantren; liberating education; progressivism
References
Badrudin; Yedi Purwanto; Chairil N. Siregar. "Pesantren dalam Kebijakan Pendidikan Indonesia." Jurnal Lektur Keagamaan 15, no. 1 (2017): 233-272.
Barnadib, Imam. Filsafat Pendidikan. Yogyakarta: Adicita Karya Nusa, 2002.
--------. Filsafat Pendidikan: Sistem & Metode. Yogyakarta: Andi Publishing, 1997.
Baro'ah, Siti. "Kebijakan Merdeka Belajar sebagai Strategi Peningkatan Mutu Pendidikan." Jurnal Tawadhu 4, No. 1, 2020.
Djumransjah. Filsafat Pendidikan. Surabaya: Bayumedia Publishing, 2002.
Fazillah, Nur, and Anton Widyanto. "Peran Kepemimpinan Pimpinan Dayah dalam Membentuk Akhlak Santri di Dayah Raudhatul Qur'an Tungkob." DAYAH: Journal of Islamic Education 2, no. 2 (2019): 182-200.
Ferdinan. "Pondok Pesantren, Ciri Khas Perkembangannya." Jurnal Tarbawi 1, no. 1 (2017): 13.
Hadari, Nawawi. Metode Penelitian Bidang Sosial. Yogyakarta: UGM Press, 2003.
Hasri, Muh. Mu'ads. "Peran Ayah dalam Proses Perkembangan Anak (Kajian Tafsir Tematik)." An-Nur: Jurnal Studi Islam 10, no. 1 (2020): 97-118.
Ichsan, Ahmad Shofiyuddin. "Konstruksi Pendidikan Relasi Kiai dan Santri di Pondok Pesantren Lintang Songo Piyungan Yogyakarta (Sebuah Pendekatan Multidisipliner)." Jurnal Darussalam: Jurnal Pendidikan, Komunikasi dan Pemikiran Hukum Islam 11, no. 1 (September 2019): 199-211.
Ichsan, Ahmad Shofiyuddin. "Rekonsepsi Pendidikan Tahfidz Al Qur'an melalui Model Learning Styles pada Anak Usia Sekolah Dasar." Al Ulya: Jurnal Pendidikan Islam 5, no. 1 (April 2020): 81-98.
Kesuma, Guntur Cahaya. "Refleksi Model Pendidikan Pesantren dan Tantangannya Masa Kini." Tadris: Jurnal Keguruan dan Ilmu Tarbiyah 02, no. 01 (2017): 67-79.
Mas'udah, Noor, Ahmad Shofiyuddin Ichsan, and Mujawazah. "Implementasi Kegiatan Ekstrakurikuler English Club dalam Mengembangkan Kecerdasan Linguistik Siswa MIN 2 Sleman." Jemari: Jurnal Edukasi Madrasah Ibtidaiyah 2, no. 2 (Juli 2020): 65-75.
Moleong, Lexy J. Metodologi Penelitian Kualitatif. Bandung: Rosdakarya, 2001.
Mu'amalah, Kholis. "Merdeka Belajar Sebagai Metode Pendidikan Islam dan Pokok Perubahan (Analisis Pemikiran KH. Hamim Tohari Djazuli)." Jurnal Tawadhu 4, no. 1 (2020).
Mustaghfiroh, Siti. "Konsep "Merdeka Belajar" Perspektif Aliran Progresivisme John Dewey." Jurnal Studi Guru dan Pembelajaran 3, no. 1 (Maret 2020): 141-147.
Nurhadi. "Pengembangan Aktualisasi Diri Peserta Didik dalam Meningkatkan Mutu Lulusan di Pondok Pesantren Al-Iman Putra Ponorogo." Muslim Haritage 2, no. 2 (November 2017): 317-338.
Ornstein, A.C. & Levine, D.U. An Introduction to The Foundation of Education. New York: Hungton Mifflin Company, 1985.
"Pondok Aswaja Lintang Songo Bantul", diakses pada 12 Agustus 2020, https://www.nu.or.id/post/read/43550/pondok-aswaja-lintang-songo-bantul
"Punya 27 Unit Usaha, Ponpes Lintang Songo Bantul Ajarkan Santri Mandiri". Diakses pada 4 Agustus 2020. https://jogja.suara.com/read/2020/07/26/173000/punya-27-unit-usaha-ponpes-lintang-songo-bantul-ajarkan-santri-mandiri?page=all
Rudhito, M. Andy. Pendidikan yang Memerdekakan. Yogyakarta: Garudhawaca, 2020.
Rustam dan Ahmad Shofiyuddin Ichsan. "Pendidikan Islam Berbasis Kearifan Lokal." IQRO: Journal of Islamic Education 3, no. 1 (Juli 2020): 1-14.
Saifuddin, Ahmad. "Eksistensi Kurikulum Pesantren dan Kebijakan Pendidikan." Jurnal Pendidikan Agama Islam (Journal of Islamic Education Studies) 3, no. 1 (2016).
Solikhin, Nur. Rumahku, Madrasahku. Yogyakarta: Laksana, 2018.
Sugiyono. Metode Penelitian Kualitatif. Bandung: Alfabeta, 2015.
Sukmadinata, Nana Syaodih. Metode Penelitian Pendidikan. Bandung: Remaja Rosda Karya, 2006.
Zarkasyi, Abdullah Syukri. Langkah Pengembangan Pesantren dalam Rekonstruksi Pendidikan dan Tradisi Pesantren Religiusitas Iptek. Yogyakarta: Pustaka Pelajar, 1998.
DOI:
http://dx.doi.org/10.22373/jie.v4i1.8269
This work is licensed under a
Creative Commons Attribution-ShareAlike 4.0 International License
.
Welcome to DAYAH: Journal of Islamic Education open journal system. Thank you very much for visiting. We are looking forward to getting your articles
DAYAH: Journal of Islamic Education

All works are licensed under CC BY-SA
© DAYAH: Journal of Islamic Education 2019. Published by Center for Research and Community Service (LP2M) in cooperation with Master's Degree of the Department of Islamic Education, Postgraduate Program of Universitas Islam Negeri (UIN) Ar-Raniry Banda Aceh, Aceh, Indonesia.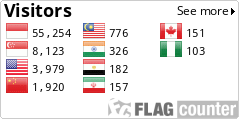 Indexed by:
Supported by: