Transmisi Budaya Islami pada Lembaga Formal: Studi Kasus di SDIT Al Izzah Kota Sorong Papua Barat, Indonesia
Abstract
This study aims to describe and analyze the transmission of Islamic culture in educational institutions through organizational culture theory. The data was obtained from key informants through interviews, observation and documentation. Some theories were used in this study, including Schein's tripartite theory which is integrated with Berry's transmission theory, and the cultural theory of Koentjaraningrat. The research results show that the al Izzah Integrated Islamic Elementary School is very concerned about the process of transmission that takes place within the institution. This is evident from the agreement on Islamic cultural values that are enforced in the institution through the vision and mission, the culture of values that go well and appropriately, after going through a continuous socialization process from both educators, school principals, parents and stakeholders within the scope of the institution. In addition, there is also support and awareness of the role of the transmitter as a good example, the collaboration of all parties, in this case the principal, educators, parents and the community, in creating a sustainable Islamic culture that shows the internalization of Islamic values in the daily life of the students at SDIT al Izzah both in the school and home environment.
Keywords
Transmisi, Budaya Islam, Lembaga Formal
References
Astuti, Sriyati Dwi. "Transmisi Budaya Dan Kearifan Lokal Pada Pendidikan Anak Usia Dini." Penelitian 13, no. 1 (2016): 94–106.
Daradjat, Zakiiah. Ilmu Pendidikan Islam. Jakarta: Bumi Aksara, 2006.
Fortes. M. Religion, Morality and The Person, Essays on Tallensi Religion. Australia: Candbridge University Press, 1987.
J.W. Berry. Cross-Cultural Psychology, Transmission and Individual Development. New York: Candbridge University Press, 2002.
Jumadan. "Budaya Organisasi Pada Lembaga Pendidikan Islam." Shautut Tarbiyah 36, no. XXIII (2017): 1–18.
Koentjaraningrat. Pengantar Ilmu Antropologi. Jakarta: Rineka Cipta, 2015.
Koentranaingrat. Pengantar Ilmu Antropologi. Jakarta: Rineka Cipta, 1980.
Laegard, J. Organizational Theory. Ventus Publishing Aps. Vol. 2, 2006. https://doi.org/DOI:
Muhaimin. Pemikiran Dan Aktualisasi Pengembangan Pendidikan Islam. Jakarta: Rajawali Pers, 2012.
Muslich. Pendidikan Karakter Menjawab Tantangan Krisis Multidimensional. Вестник Росздравнадзора. Jakarta: Bumi Aksara, 2011.
Nata, Abuddin. Inovasi Pendidikan Islam. Jakarta: Salemba Diniyah, 2016.
Raudhatinur, Maida. "Implementasi Budaya Sekolah Islami Dalam Pembinaan Akhlak Siswa SMP Negeri 19 Percontohan Banda Aceh." DAYAH: Journal of Islamic Education 2, no. 1 (2019): 131. https://doi.org/10.22373/jie.v2i1.2968.
Saefullah, U. Manajemen Pendidikan Islam. Pustaka Setia, 2012.
Said, Basnang. "Pewarisan Niali-Nilai Dan Budaya Dalam Pendidikan Islam." Lentera Pendidikan 14, no. 1 (2011): 103–11.
Saminan. "Internalisasi Budaya Sekolah Islami Di Aceh." Peuradeun, Jurnal Ilmiah 3, no. 1 (2015): 147–64.
Schein, E.H. Organizational Culture and Leadership. Jossey Bas, 1992. https://doi.org/DOI:
Siagian, P. Kiat Meningkatkan Produktivitas Kerja. Penerbit Rineka Cipta. Vol. 2. Jakarta, 2002. https://doi.org/DOI:
Sumarwan. Perilaku Konsumen; Teori Dan Penerapannya Dalam Pemasaran. Ghalia Indonesia. Jakarta, 2003.
Syam, Aldo Redho. "Urgensi Budaya Organisasi Untuk Pengembangan Lembaga Pendidikan Islam." Educan 2, no. 1 (2017): 1–14.
Tafsir, Ahmad. Ilmu Pendidikan Dalam Perspektif Islam. Remaja Rosdakarya. Bandung, 2010.
Tilaar. H.A.R. Pendididkan Kebudayaan Dan Masyarakat Madani Indonesia; Strategi Reformasi Pendidkan Nasional. Bandung: Remaja Rosdakarya, 2002.
Zaitun. SOSIOLOGI PENDIDIKAN SOSIOLOGI PENDIDIKAN (Analisis Komprehensif Aspek Pendidikan Dan Proses Sosial). Kreasi Edukasi. (2015) Vol. 24 No 1.
DOI:
http://dx.doi.org/10.22373/jie.v5i1.8377
This work is licensed under a
Creative Commons Attribution-ShareAlike 4.0 International License
.
Welcome to DAYAH: Journal of Islamic Education open journal system. Thank you very much for visiting. We are looking forward to getting your articles
DAYAH: Journal of Islamic Education

All works are licensed under CC BY-SA
© DAYAH: Journal of Islamic Education 2019. Published by Center for Research and Community Service (LP2M) in cooperation with Master's Degree of the Department of Islamic Education, Postgraduate Program of Universitas Islam Negeri (UIN) Ar-Raniry Banda Aceh, Aceh, Indonesia.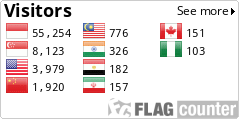 Indexed by:
Supported by: