Ekstrakurikuler di Pesantren Moderen: Sebuah Upaya dalam Pembentukan Karakter Santri
Abstract
Private Islamic Boarding Schools have received large audiences. Most people regardless of their economic and social status send their children to Islamic boarding schools. There are reasons parents choose this kind of school over other types of school, one of which is the fact that this type of schooling offers a wide variety of extra-curricular activities. This study seeks to identify the roles of extracurricular in shaping students' character in a particular boarding school. This qualitative multi-site case study interviewed the management of the boarding schools, teachers, and students. The data for the research was also revealed through observation of students' activities during the extra-curricular program. Our research suggests that extra-curricular were believed to have shaped students' characters. The extra-curricular program shape students to become more disciplined, develop time-management skill, become more independent, and develop students' creativities and students' critical thinking. Our findings also reveal that the extra-curricular activities were run at a specified time, which does not distract students' schedule for main learning activities.
Keywords
Optimalisasi Ekstrakurikuler; Pengembangan Karakter; Pesantren Moderen
References
Abdullah, Anzar. "Perkembangan Pesantren dan Madrasah Di Indonesia Dari Masa Kolonial Sampai Orde Baru". Paramita. 23, (2): 3-15, 2003.
Aqip, Zainal dan Sujak. Panduan dan Aplikasi Pendidikan Karakter. Bandung: Yrama Widya, 2011.
Arifin, Zainal. "Perkembangan Pesantren di Indonesia". Pendidikan Agama Islam. IX (1), 15-26, 2012.
B. Marjani Alwi. "Pondok Pesantren: Ciri Khas, Perkembangan, dan Sistem Pendidikannya". Lentera Pendidikan. 16 (2): 205-219, 2013.
Bogdan, Robert C. & Sari Knopp Biklen. Qualitative Research For Education: An Introduction to Theories and Methods. 5th ed. 2007. Boston: Pearson Education, Inc.
Bryman, Alan. Social Research Methods. 2nd ed. Oxford: Oxford University Press, 2004.
Daley, Amanda J. & Jennifer Leahy. "Self-Perceptions and Participation in Extra-Curricular Physical Activities". Physical Educator, Urbana. 60 (2): 13-19, 2003.
Daulay, Haidar Putra, Zaini Dahlan, Gumilang Wibowo, Jukni Ilman Lubis. "Visi, Misi, Tujuan, dan Fungsi Pendidikan Islam". Jurnal Ilmiah Al-Hadi. 6. (1): 16-26, 2010.
Febrianingsih, Dian. "Penerapan Nilai-Nilai Akidah Dalam Kegiatan Ekstrakurikuler Hadrah Di MTsN Kampung Karangjati Ngawi". Al-MIKRAJ: Indonesian Journal of Islamic Studies and Humanities. 2020. 1 (1). 62-77, 2020.
Glesne, Corrine. Becoming Qualitative Researchers: An Introduction. 3rd ed. Boston: Pearson Education, 2006.
Haningsing, Sri. "Peran Strategis Pesantren, Madrasah dan Sekolah Islam di Indonesia". El-Tarbawi: Jurnal Pendidikan Islam. 1 (1): 27-39, 2008.
Hayani, Aida, Mifathus Sa'diyah & Khairul Hadi. Pesantren Aceh sebagai Wujud Menciptakan Perdamaian". Islamic Insights Journal. 2 (1): 69-74, 2020.
Jamaluddin, Muhammad. "Metamorfosis Pesantren di Era Globalisasi". KARSA: 20 (1). 2012: 127-139.
Kawakib, Nurul. "Pesantren And Globalisation: Cultural And Educational Transformation At Javanese Pesantren". Thesis, Master of Arts in Asia Pasific Studies, Victoria University. 2009.
Kholid Junaidi. "Sistem Pondok Pesantren Di Indonesia. (Suatu Kajian Sistem Kurikulum di Pondok Pesantren Lirboyo)". ISTAWA: Jurnal Pendidikan Islam. 2 (1): 95-110, 2016.
Litchman, Marilyn. Qualitative Research in Education: A User's Guide. 2010. Los Angeles, London, New Delhi, Singapore, Washington DC: Sage Publication Inc.
Logan, Wendy L & Janna L. Scarborough. "Connections Through Clubs: Collaboration and Coordination of a Schoolwide Program". Professional Schooling Counseling. 12 (2): 157-161, 2018.
Masrur, Mohammad. "Figur Kyai dan Pendidikan Karakter di Pondok Pesantren". Tarbawiyah: Jurnal Ilmiah Pendidikan. 2017. 1 (2): 272-282.
Mctavish, Donald. G. & Herman J. Loether. Social Research: An Evolving Process. 2002. Boston: Allyn and Bacon.
Muhaimin. Rekonstruksi Pendidikan Islam. Jakarta: Rajagrafindo Persada, 2009.
Noor Hafidhoh. "Pendidikan Islam di Pesantren antar Trandisi dan Tuntutan Perubahan". MUADDIB.06 (01) Januari-Juni 2016.
Qomar, Mujamil. Manajemen Pendidikan Islam. Jakarta: Erlangga, 2007.
Rahmawati. "Manajemen Pimpinan Pondok Pesantren Dalam Mengembangkan Kegiatan Ektrakurikuler Pada Pesantren Thawalib Gunung Padang Panjang". Jurnal al-Fikrah. 2020. VIII (1). 65-78, 2020.
Rozi, Fathor & Uswatun Hasanah. "Nilai-Nilai Pendidikan Karakter: Penguatan Berbasis Kegiatan Ekstrakurikuler Pramuka di Pesantren". Manazhim : Jurnal Manajemen dan Ilmu Pendidikan. 3 (1): 110-126, 2021.
Selvia, Belva, Bukman Lian, Artanti Puspita Sari. "Penerapan Pembinaan Ekstrakurikuler dalam Kegiatan Pembelajaran Full Day School". Jurnal Manajemen, Kepemimpinan, dan Supervisi Pendidikan. 5 (2):152-167, 2020.
Silverman, David. Interpreting Qualitative Data. The 6th ed. Los Angeles, London, New Delhi: Sage Publication, 2020.
Thaha, M. M., Farida, A. Habibah, N. Marfu'ah. Modernisasi Pesantren. Jakarta: Departemen Agama RI, 2007.
Yasir, Firman. "Manajemen Pondok Pesantren di Indonesia dalam Perspektif Pendidikan Islam Era Moderen". Qalamuna: Jurnal Pendidikan, Sosial, dan Agama. 12 (2): 207-216, 2020.
DOI:
http://dx.doi.org/10.22373/jie.v5i2.13453
This work is licensed under a
Creative Commons Attribution-ShareAlike 4.0 International License
.
Welcome to DAYAH: Journal of Islamic Education open journal system. Thank you very much for visiting. We are looking forward to getting your articles
DAYAH: Journal of Islamic Education

All works are licensed under CC BY-SA
© DAYAH: Journal of Islamic Education 2019. Published by Center for Research and Community Service (LP2M) in cooperation with Master's Degree of the Department of Islamic Education, Postgraduate Program of Universitas Islam Negeri (UIN) Ar-Raniry Banda Aceh, Aceh, Indonesia.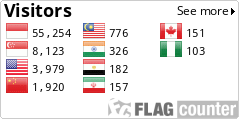 Indexed by:
Supported by: