Taṭbīq Uslūb al-Munāẓarah 'ala Tarqiyyah Mahārah al-Kalām (Dirāsah Ijrā'iyyah laday al-Ṭullāb fī al-Sanah al-Sādisah bi Ma'had 'Ulūm al-Dīn Lhokseumawe)
Abstract
The Ma'had Ulumuddin Lhokseumawe is one of the institutes that encourages students to speak in Arabic. They must use it every day for avoidance and fear of punishment. Students try to use Arabic as much as they know, although there are mistakes. Based on these phenomena support the researcher to correct them. The purposes of this study are identify and analyze the common mistakes of female student, as well as identify the main reasons behind this phenomenon.The method used by the researcher is descriptive analytical study, where described these studies for the existence of mistakes in speech by students at the Ma'had Ulumuddin. The research community is all the 500 students of junior-level. The researcher took 10% of the sampel, that is 50 students of first level. Sampling method is porposive sampling.The results showed that: (1) The common mistakes that occur between students during the communication between them of the kafaiyyah mistakes. That's at 77 or 84.61%. And the adaiyyah mistakes revolve between them less than the limit, which is on the amount of 14 or 15.39%. (2) Student error analysis is divided into four (a) grammatical errors for 38.88%, which are most of the errors that occurred. Followed by (b) semantic errors for 35,55%, and (c) capital errors of 18.88%. And (d) technological errors for 6.69%. Which are the low mistakes that occurred between them.(3) Two main causes of the causes of this phenomenon, which are the errors are: (a) The reasons related to students, the weakness of the Arabic language, and this indicates that the structure or sentence that the students brought confused the language of the mother, Match between the verb and the actor in terms of recall, femininity and others. And (b) the reasons related to the teacher thereof, do not correct their words when they hear the error immediately. Arabic teachers are not accompanied by good accompaniment to students when speaking and others.
Keywords
Analysis Of Students; Common Mistake In Speech; Ma'had
References
Abdullah, Ahmad dkk. Beberapa Kesalahan Penulisan pada Siswa Tingkat IV dab V Tahun Ajaran 1984-1985 M: Sebuah Studi Berdasarkan Analisis Kontrastif. Jakarta: Markaz Pembelajaran Bahasa Arab, 2009.
Ainin, Moch. Metodologi Penelitian Bahasa Arab. Malang: Hilal Pustaka, 2007.
Arikonto, Suharsimi. Prosedur Penelitian Suatu Pendekatan Praktik. Jakarta: Rineka Cipta, 2002.
_________. Dasar-dasar EvaluasiPendidikan Jakarta: Bina Aksara, 1986.
_________. Prosedur Penelitian Suatu Pendekatan Praktek, Jakarta: Rineka Cipta, 2013.
Effendi, Ahmad Fuad. Metodologi Pengajaran Bahasa Arab. Malang: Misykat, 2005.
Hamid, Abdul., Urilbaharudin, dan Bisri Mustofa. Pembelajaran Bahasa Arab: Pendekatan Metode, Strategi, Materi, dan Media. Yogyakarta: UIN Malang Press, 2008.
Hanafi, Hilmi. Penelitian Bahasa untuk Penelitian Tesis dan Disertasi. Jakarta: Media Press, 2011.
Izzan, Ahmad. Metodologi Pembelajaran Bahasa Arab. Bandung: Humaniora, 2009.
Keraf, Gorys. Komposisi Sebuah Pengantar Kemahiran Bahasa. Bandung: Remaja Rosda karya Offset, 2011.
Moleong, Lexy J. Metode Penelitian Kualitatif, Bandung: Remaja Rosdakarya, 1999.
Narbuko, Cholid dan Abu Achmadi. Metodologi Penelitian. Jakarta: Bumi Aksara, 2004.
_________. Metodologi Penelitian. Jakarta: Bumi Aksara, 2003.
Nasution. Didaktik Asas-asas Mengajar. Bandung: Jemmars, 1982.
Sanjaya, Wina. Perencanaan dan Desain Sistem Pembelajran. Jakarta: Kencana Prenad, 2009.
Sugiono. Metode Penelitian Pendidikan Pendekatan Kuantitatif, Kualitatif, dan R&D. Bandung: Alfabeta, 2013.
Tanzeh, Ahmad. Pengantar Metodologi Penelitian. Yogyakarta: Teras, 2009.
Tarigan, Djago dan HG. Tarigan. Teknik Pengajaran Keterampilan Berbahasa. Bandung: Angkasa, t.t.
Tarigan, Hendri Guntur. Pengajaran Analisis Kesalahan Berbahasa. Bandung: Angkasa, 1989.
___________. Pengajaran Analisis Kesalahan Berbahasa, Bandung: Angkasa, 1989.
Yunus, Mahmud. Metode Khusus Bahasa Bahasa Al-Qur'an. Jakarta: Hidakarya, 1993.
Yusuf, Tayar dan Saiful Anwar. Metodologi Pengajaran Agama dan Bahasa Arab. Jakarta: Raja Grafindo Persada, 1997.
__________.Metodologi Pengajaran Agama dan Bahasa Arab, Jakarta: Raja Grafindo Persada, 1997.
إبراهيم محمد عطا، طريق تدريس اللغة العربية والتربوية الدينية، القاهرة: مكتبة النهضة المصري.
أبو هلال العسكري، الفروق اللغوية، بيروت: دار الكتب العامة بدون السنة.
أحمد علي الخولي، أساليب تدريس اللغة العربية، المملكة العربية السعودية، الرياض، 1986.
أحمد نور خالص، تعليم المحادثة لدي طلاب الجامعات بين النظريات والتطبيق، جاوي الشرقي: IAIN Press، 2009.
جاسم على جاسم، نظرية تحليل الأخطاء في التراث العربي، السعودية: بدون الطبعة والسنة.
رشدي أحمد طعيمة، المرجع في تعليم اللغة العربية للناطقين بلغات أخرى القسم الأول، 1986. ص 174
رشدي أحمد طعيمة، المهارات اللغوية: مستوياتها، تدريسها، صعوبتها، القاهرة: دار الفكر العربي، 2004.
رشدي أحمد طعيمة، تعليم العربية لغير الناطقين بها مناهجه وأساليبه، مصر: منشورة المنظمة للتريبة والعلوم والثقافة، 1989.
عبده الراجحي، علم اللغة التطبيقي وتعليم العربية، الإسكندرية: دار المعرفة الجامعية، 1995.
عرفة حلم عباس، تصويبات لغوية: الأخطاء النحوية والأخطاء الصرفية والأخطاء اللغوية والأخطاء الإملائية، القاهرة: مكتبة الأدب، 2008.
علي أحمد مدكور، تدريس فنون اللغة العربية، قاهرة: دار السوف، 1991.
فتح على يونس، تصميم منهاج لتعليم اللغة العربية للأجانب، القاهرة: دار النقافة، 1920.
فتحي علي يونس و عبد الرؤوف الشيخ، المرجع في تعليم اللغة العربية للأجانب، القاهرة: دار مكتبة و هيبة.
فتحي علي يونس و عبد الرؤوف الشيخ، المرجع في تعليم اللغة العربية للأجانب، القاهرة: دار مكتبة و هيبة، 2003.
فهد خليل زايد، الأخطاء الشائعة النحوية، الصرفية والإملائية، عمان: دار اليازوري العلمية، 2006.
مجمع اللغة العربية، المعجم الوسيط، تركيا: مكتبة الإسلامية, 1972.
محمد صالح الدين، تدريس اللغوية العربية بالمرحلة الابتدائية، الكويت: دار القلم، 1980.
محمد عطية الإبراشي، الأساليب تدريس اللغة، مصر: دار المعارف، بدون السنة.
محمود اسماعيل صيني وإسحاق محمد امين، التقابل اللغوي وتحليل الأخطاء، الرياض: عمادة الشؤون المكتبات - جامعة الملك السعودية، 1986.
محمود اسماعيل صيني، إعداد المواد التعليمية لتدريس اللغات الأجنبية، بعض الأسس العامة، الرياض: عمادة الشؤون المكتبات - جامعة الملك السعودية، بدون السنة.
محمود كامل الناقة، تعليم اللعة العربية للناطقين بلغة أخرى، مكة المكرمة: جامعة أم القرى، 1985.
محمود كامل ناقة، تعليم اللغة العربية للناطقين بلغة أخرى، مكة: جامعة أم القرى، 1985م.
مؤسسة دار المشرق، المنجد في اللغة والأعلام، الطبعة الثامنة والعشرون، بيروت: دار المشرق، بدون سنة.
DOI:
http://dx.doi.org/10.22373/jie.v3i1.5524
This work is licensed under a
Creative Commons Attribution-ShareAlike 4.0 International License
.
Welcome to DAYAH: Journal of Islamic Education open journal system. Thank you very much for visiting. We are looking forward to getting your articles
DAYAH: Journal of Islamic Education

All works are licensed under CC BY-SA
© DAYAH: Journal of Islamic Education 2019. Published by Center for Research and Community Service (LP2M) in cooperation with Master's Degree of the Department of Islamic Education, Postgraduate Program of Universitas Islam Negeri (UIN) Ar-Raniry Banda Aceh, Aceh, Indonesia.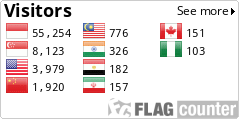 Indexed by:
Supported by: