Sumber Landasan dalam Merumuskan kaidah-kaidah Nahwu dan Signifikansinya untuk Pembelajaran Bahasa Arab
Abstract
The nahwu rules that have been studied and known so far do not necessarily exist and have previously been available, but this is the result of the hard work of linguists using a variety of methods in it. This study aims to reveal the bases used by linguists in the formulation and standardization of nahwu rules. The type of method used in this study is a qualitative research method using a library research approach. Based on the analysis of the literature study, the linguists use four main bases in formulating the rules of nahwu, including the samā' or naql, ijmā', qiyās and istiṣḥāb. Samā ' has three main foundations in the form of definite arguments in building nahwu rules, al-Qurān, the hadīth, and the words of the Arabs, both in the form of verse and prose. Ijmā' is an agreement of language scholars in compiling nahwu rules. Qiyās is the largest argument used by linguists in making rules and for solving linguistic problems that arise. The last is the istiṣḥāb; although it is the weakest foundation compared to the others, it is still used in determining the nahwu rules. Knowing these all aspects will give many benefits in teaching and learning Arabic.
Keywords
landasan; qaidah; nahwu
References
Abidin, Zaenal, and Andi Satrianingsih. "Perkembangan Dan Masa Depan Bahasa Arab." Diwan : Jurnal Bahasa Dan Sastra Arab 3, no. 2 (March 2, 2018): 142. https://doi.org/10.24252/diwan.v3i2.4459.
Ahmad Zaky. "Ushul Nahwi Perkembangan Dan Sejarahnya." Waraqat : Jurnal Ilmu-Ilmu Keislaman 4, no. 1 (September 29, 2020): 15. https://doi.org/10.51590/waraqat.v4i1.69.
Al-'Ālamiyah, Jāmi'ah al-Madīnah. Uṣul al-Naḥwi I. Madinah: Jāmi'ah al-Madīnah al-'Ālamiyyah, n.d.
Al-Suyūṭi, Imām Jalāl al-Dīn. Al-Iqtirah Fī Uṣūl al-Naḥwi. Mesir: Dār al-Bairuqi, 2006.
Al-Suyūṭi, Imām Jalāl al-Dīn. Kitāb Al-Iqtirāh Fī 'Ilm al-Uṣūl al-Naḥw : Fī Taḥqīq Aḥmad Qāsim wa Aḥmad Salīm. Beirut: Dār al-Nahdah, 1988.
Ayun, Qurroti. "Istikhdām Kitabay al-Jurumiyah Wa al-Amtsilah al-Taṣrīfiyyah Fī Ta'līm Qawā'id al-Lughah al-'Arabiyyah Bi Ma'had Darul Hikmah Al-Salafiy Pasuruan." Jurnal Al Bayan: Jurnal Jurusan Pendidikan Bahasa Arab 9, no. 1 (July 21, 2017): 139–59. https://doi.org/10.24042/albayan.v9i1.1071.
Faisol, M. "Pengaruh Pemikiran Ibnu Madha' Tentang Ushul Al-Nahwi Al-'Arabi Dalam Memahami Teks Keagamaan." LiNGUA: Jurnal Ilmu Bahasa Dan Sastra 4, no. 1 (October 14, 2011). https://doi.org/10.18860/ling.v4i1.588.
Gani, Saida. "Al-'AJAMI, Jurnal Bahasa Dan Sastra Arab." `A Jamiy : Jurnal Bahasa Dan Sastra Arab. Vol. 5, February 22, 2020.
Hassan Tammam. Al Uṣūl Dirasah Epistimulujiyah Li al-Fikr Al-Lughawī 'Inda al-'Arab (Al-Naḥw-Fiqh al-Lughah-al-Balāghah. Cairo: 'Alam al Kutub, 2000.
Hidayat, Hakmi, and Hakmi Wahyudi. "Ta'līm Qawā'id al-Lughah al-'Arabiyyah Bi Uslub Anton Dahdah." Al-Manar : English and Arabic Journal 10, no. 1 (2019): 49. https://doi.org/10.24014/al-manar.v10.i1.10502.
Mulloh, Tamim. Al-Basīṭ Fī Uṣūl al-Naḥwi Wa Madārisih. Malang: Dreamlitera, 2014.
Nahlah, Mahmud Ahmad. Uṣūl al-Naḥwi al-'Arabiy. Beirut: Dār al-Ma'rifah al-Jāmi'ah, 2002.
Nana Jumhana. "Metode Qiyās Sebagai Landasan Epistemologi Nahwu." Al-Qalam: Jurnal Kajian Keislaman 32, no. 2 (2014): 215.
Nasution. Metode Research Penelitian Ilmiah. 1st ed. Jakarta: Bumi Aksara, 2001.
Ni'mah, Fuad. Qawaid Al-Lughah Al-Arabiyah. Beiru: Darussaqaafah al-Islamiyyah, n.d.
Ra'uf, Abdullah Zainur. "Uṣūl al-Naḥwi: Kajian Tentang Dasar Bangunan Sintaksis Arab." ULUL ALBAB Jurnal Studi Islam 5, no. 2 (December 26, 2018): 110–18. https://doi.org/10.18860/ua.v5i2.6162.
Rini. "Uṣūl al-Naḥwi al-Arabī : Kajian Tentang Landasan Ilmu Nahwu." Arabiyatuna : Jurnal Bahasa Arab 3, no. 1 (May 14, 2019): 145. https://doi.org/10.29240/jba.v3i1.773.
Sanusi, Anwar. Metodologi Penelitian Bisnis. Jakarta: Salemba Empat, 2016.
Syahri, Zulrahmi. "Dalil-Dalil (Landasan-Landasan) Mempelajari Ilmu Nahu." Al-Kahfi : Jurnal Pendidikan Agama Islam 4, no. 1 (July 24, 2019): 152–64.
Thoriqussu'ud, Muhammad. "Al- Samā': Kajian Epistemologi Ilmu Nahwu." Jurnal Pusaka 3, no. 1 (2015): 49–64
DOI:
http://dx.doi.org/10.22373/jie.v4i2.9443
This work is licensed under a
Creative Commons Attribution-ShareAlike 4.0 International License
.
Welcome to DAYAH: Journal of Islamic Education open journal system. Thank you very much for visiting. We are looking forward to getting your articles
DAYAH: Journal of Islamic Education

All works are licensed under CC BY-SA
© DAYAH: Journal of Islamic Education 2019. Published by Center for Research and Community Service (LP2M) in cooperation with Master's Degree of the Department of Islamic Education, Postgraduate Program of Universitas Islam Negeri (UIN) Ar-Raniry Banda Aceh, Aceh, Indonesia.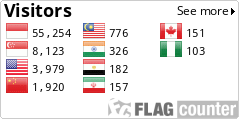 Indexed by:
Supported by: