PERBEDAAN GAYA BAHASA LAKI-LAKI DAN PEREMPUAN PADA PENUTUR BAHASA INDONESIA DAN ACEH
Abstract
Dalam berinteraksi dan berkomunikasi, bahasa memiliki peranan penting. Namun,manusia sering mengalami miskomunikasi dalam interaksi sehari-hari. Hal ini disebabkan bahasa memiliki cakupan makna yang luas. Selain itu, setiap orang memiliki gaya berbahasa yang berbeda-beda. Banyak faktor yang mempengaruhi perbedaan tersebut, antara lain, lingkungan, tingkat pendidikan, gender, dan lain-lain. Penelitian ini bertujuan untuk mengetahui perbedaan antara bahasa yang biasa digunakan sehari-hari oleh laki-laki dan perempuan yang berbahasa Indonesia dan berbahasa Aceh dalam kehidupan sehari-hari. Adapun responden yang terlibat meliputi mahasiswa-mahasiswi program pasca sarjana di salah satu perguruan tinggi di Aceh. Percakapan antar perempuan dan laki-laki direkam dan kemudian dianalisa. Dari hasil pengamatan, perempuan terlihat lebih verbal dibandingkan laki-laki. Penelitian ini membuktikan bahwa bahasa laki-laki dan perempuan berbeda pada beberapa aspek yaitu dalam pemilihan topik, dalam pemilihan ucapan seperti intonasi, perbendaharaan kata, dan sintaks, dalam menggunakan sumpah serapah dan bahasa vulgar, dalam gaya percakapan dan dalam mendominasi percakapan.
Keywords
Gender, bahasa, bahasa laki-laki, bahasa perempuan.
References
Brizendine, L. (2006). The Female Brain. New York: Morgan Road Books
Chaer, A., & Agustina, L. (2010). Sosiolinguistik Perkenalan Awal. Jakarta: Rineka Cipta.
Coates, J. (1986).Women, Men and Language. London: Longman.
FAO. (2003). Gender: The Key to Sustainability and Food Security. Rome: FAO.
Formkin, F., Rodman, R.,&Hyams, N. (2003). An Introduction to Language. Boston: Heinle.
Hidayat, R.S. (2004). Penulisan dan Gender. Makara Sosial Humaniora, 8(1), 9-15.
Holmes, J. (2001). An Introduction to Sociolinguistics. 2nd ed. Edinburgh: Person Education Limited.
Jesperson, O. (1949). Language. New York: Macmillan.
Jinyu, D. (2014). Study on Gender Differences in Language Under the Sociolinguistics. Canadian Social Science,10 (3), 92-96.
Klein, J. (1971). The family in "traditional" working-class England. In M. Anderson (Ed.), Sociology of the family. Baltimore, Md.: Penguin Books.
Lakoff, R. (1975).Language and Woman's Place. New York: Harper and Row.
Levinson, S. (2001). Pragmatics. Cambridge: Cambridge University Press.
Li, J. (2014). A Sociolinguistic Study of Language and Gender in Desperate Housewives.Theory and Practice in Language Studies, 4 (1), 52-57.
Zimmerman, D.H.,& West, C (1975) "Sex Roles, Interruptions and Silences in Conversation". In Thorne, B. and Henley, N. (eds) (1975) Language and Sex: Difference and Dominance. Rowley: Newbury House.
DOI:
http://dx.doi.org/10.22373/equality.v4i1.4486
Refbacks
There are currently no refbacks.
Copyright (c) 2019 Gender Equality: International Journal of Child and Gender Studies
This work is licensed under a
Creative Commons Attribution-NonCommercial-NoDerivatives 4.0 International License
.
Indexed By :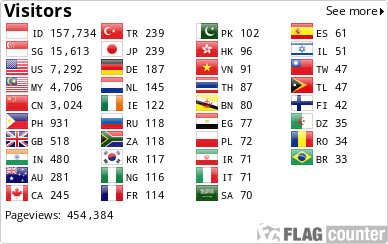 UNIQUE VISITS
Gender Equality: International Journal of Child and Gender Studies is licensed under a Creative Commons Attribution-ShareAlike 4.0 International License.