KEDUDUKAN PEREMPUAN DALAM SEJARAH (The Women's Position in Ancient Greece, Athens) (Sekitar Tahun 1050-700 SM)
Abstract
Greece, As a famous country which had the highest culture and civilization as well as produced many scientists and philosofers from diffrent kind of knowledges. Yet, The Ancient Greece never really focused on women's position and their duties. Greece that has two big states,namely Sparta and Athena which also had produced diffrent cultures and civilizations. Sparta was very absolute state while Athena with a very democratic state. Even so, the women's position in Athena was worse than in Sparta. The women in Athena, theywere no more than to fulfil sexual disires to men, as sex accomudation, exploitation, sexsual harrasment and slaves. The women's position at that time, sure there was no choice in expressing their capacity in public spaces. They just focused themselves on kitchen, well, and bedroom. There was no space for them in creating Gender Balance in their family,society and state. Basically, there was three positions of women in that era, as whores,slaves, and wives. If they wanted to move from those limited spaces, they should be a hetairai (an intelectual whore). As a Hetairai, of course she had a very special place, integrity and appreciation from the society as well as philosofers such as Socrates. As a professional hetairai, no need pretty only but also inteligent to have the same skill as philosofers. If she just being a common whore, her position was almost the same as a local slave. While as a wife, her role was giving birth, keeping their house and loyal to her husband.
Keywords
Kedudukan; Perempuan; Sejarah; Yunani kuno
DOI:
http://dx.doi.org/10.22373/equality.v1i2.786
Refbacks
There are currently no refbacks.
Copyright (c) 2016 Gender Equality: Internasional Journal of Child and Gender Studies
This work is licensed under a
Creative Commons Attribution-ShareAlike 4.0 International License
.
Indexed By :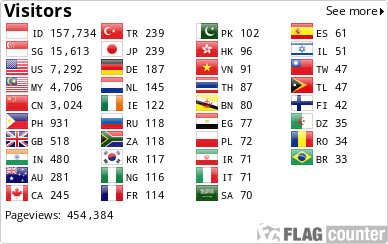 UNIQUE VISITS
Gender Equality: International Journal of Child and Gender Studies is licensed under a Creative Commons Attribution-ShareAlike 4.0 International License.