JIHBIZ :Global Journal of Islamic Banking and Finance.
JIHBIZ : Global Journal of Islamic Banking and Finance publishes research articles of interest to Islamic Banking, Insurance/ Takaful, Islamic Accounting, Business Ethics and Legal Issues, Work Ethics, Islamic Work Ethics, Islamic Corporate Social Responsibility, Islamic Financial management, Islamic Business management, Islamic Consumer behavior, Islamic Marketing management and strategies, Innovation and product development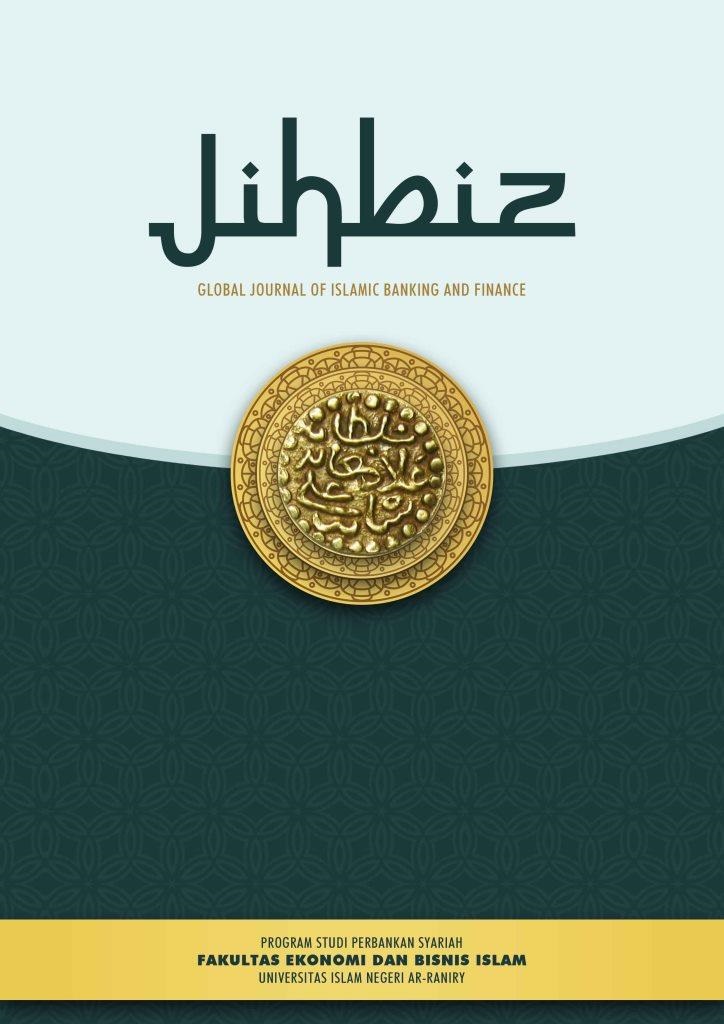 ANNOUNCEMENTS
 

CALL FOR PAPERS

 
We are accepting original research paper along the years. Deadline for publishing in number 1 is 31 January, and for number 2 is 31 July for each consecutive year. 
Please submit your article using our web system by creating your account. Alternatively, you can submit it via email: jihbiz@ar-raniry.ac.id
============================
Kami menerima artikel sepanjang tahun. Batas pengiriman artikel untuk dipublikasi pada nomor 1 adalah 31 Januari, dan untuk nomor 2 adalah 31 Juli di setiap tahun.
Silakan kirimkan artikel anda melalui web system kami dengan membuat account terlebih dahulu. Anda juga dapat mengirimkannya melalui email redaksi: jihbiz@ar-raniry.ac.id
Announcements
No announcements have been published.
Vol 4, No 1 (2022)
Table of Contents
Articles
| | | |
| --- | --- | --- |
| | Miftahul Haifa, Inayatillah Djakfar, Jalilah Jalilah | 1-20 |
| | | |
| --- | --- | --- |
| | Isnaliana Isnaliana | 21-33 |
| | | |
| --- | --- | --- |
| | Melani Pratiwi Dipoyanti, Muhammad Iqbal Fasa, Suharto Suharto | 34-55 |
| | | |
| --- | --- | --- |
| | Novia Anindita Kumalasari, Zulpahmi Zulpahmi, Yadi Nurhayadi | 56-73 |
| | | |
| --- | --- | --- |
| | Zainal Muttaqim, Fauziah Aprilia Ningsih, Fauziatul Isnainiyah, Muhammad Fariz Zulkifli | 74-93 |