JIHBIZ :Global Journal of Islamic Banking and Finance.
JIHBIZ merupakan jurnal untuk seluruh kalangan di dunia yang tertarik tentang Perkembangan ilmu maupun praktik Perbankan dan Keuangan Syariah dalam sistem perekonomian dunia. Jurnal ini dilahirkan oleh Fakultas Ekonomi dan Bisnis Islam (FEBI) UIN Ar Raniry di bawah pengelolaan Program Studi Perbankan Syariah. JIHBIZ merupakan jurnal global untuk perbankan dan keuangan syariah yang memberi kesempatan kepada berbagai kalangan untuk mempublikasikan ide dan pemikiran dari hasil penelitian dan kajian ilmiah kepada dunia.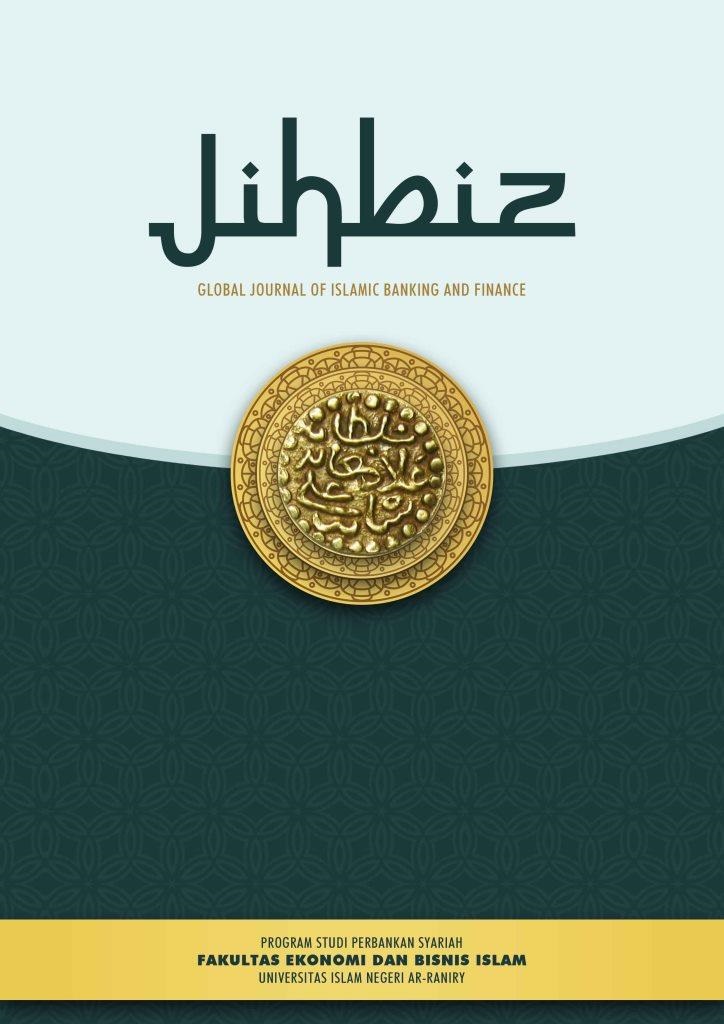 ANNOUNCEMENTS
 

CALL FOR PAPERS

 
We are accepting original research paper along the years. Deadline for publishing in number 1 is 30 April, and for number 2 is 31 October for each consecutive year. 
Please submit your article using our web system by creating your account. Alternatively, you can submit it via email: jihbiz@ar-raniry.ac.id
============================
Kami menerima artikel sepanjang tahun. Batas pengiriman artikel untuk dipublikasi pada nomor 1 adalah 30 April, dan untuk nomor 2 adalah 31 Oktober di setiap tahun.
Silakan kirimkan artikel anda melalui web system kami dengan membuat account terlebih dahulu. Anda juga dapat mengirimkannya melalui email redaksi: jihbiz@ar-raniry.ac.id
Announcements
No announcements have been published.