Potret Relasi Gender di UIN Ar-Raniry
Abstract
Artikel ini mengkaji bagaimana relasi gender civitas akademika dan mahasiswa UIN Ar-Raniry. Tujuan artikel ini adalah untuk mengetahui kesenjangan relasi gender yang ada di UIN Ar-Raniry.Studi ini menunjukkan bahwa ada perkembangan peningkatan kuantitas dosen dan karyawan perempuan UIN Ar-Raniry ketika dibandingkan antara tahun 2013 dengan 2015.Bahkan penerimaan jumlah dosen pada tahun 2015 menunjukkan hampir berimbang antara persentase perempuan dan laki-laki.Sementara itu untuk persentase jumlah mahasiswa UIN Ar-Raniry masih lebih banyak perempuan ketimbang laki-laki.
Keywords
Relasi Gender; UIN Ar-Raniry
References
Asriati Jamil dan Amany Lubis, (2003),Pengantar Kajian Gender (Jakarta: PSW UIN Syarif Hidayatullah) Inayatillah, (2010) "Perempuan dalam Jabatan Publik: Studi Kasus IAIN Ar-Raniryâ€, dalam buku Serambi Mekkah yang Berubah, (Jakarta: Pustaka Alvabet) Lies Marcoes-Natsir, (2001), Jender dan Pembangunan, (Jakarta: Kantor Menag Pemberdayaan Perempuan RI, 2001 Mansour Faqih, (1996) , Analisis Gender dan Transformasi Sosial (Yogyakarta: Pustaka Pelajar) Mosse, Julia C. (1996), Gender dan Pembangunan, Hartian Silawati, (terj.) (Yogyakarta: Pustaka Pelajar) Raihan Putry Ali Muhammad (2003), "Kemampuan Manajerial Dosen Wanita di Unsyiah dan IAIN Ar-Raniry Suatu Analisis Mengenai Bias Jenderâ€, (Disertasi Master: PPS Unsyiah Banda Aceh) Rasyidah, et al. (2007), Potret Kesetaraan Gender di IAIN Ar-Raniry, Banda Aceh: PSW IAIN Ar-Raniry. Susilaningsih, et al. (2004), Kesetaraan Gender di Perguruan Tinggi Islam, Yogyakarta: UIN Sunan Kalijaga, McGill dan IISEP. Yuniyanti Chuzaifah, et al. (2004), Realita dan Cita Kesetaraan Gender di UIN Jakarta: Baseline dan Analisa Institusional Pengarusutamaan Gender Pada UIN Syarif Hidayatullah Jakarta Tahun 1999-2003, Jakarta: McGill IAIN-ISEP.
DOI:
http://dx.doi.org/10.22373/equality.v3i2.3442
Refbacks
There are currently no refbacks.
Copyright (c) 2018 Gender Equality: International Journal of Child and Gender Studies
This work is licensed under a
Creative Commons Attribution-NonCommercial-NoDerivatives 4.0 International License
.
Indexed By :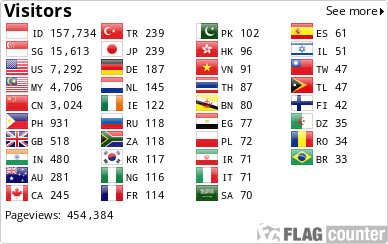 UNIQUE VISITS
Gender Equality: International Journal of Child and Gender Studies is licensed under a Creative Commons Attribution-ShareAlike 4.0 International License.