Motivasi Berprestasi Siswa Sekolah Menengah Dalam Pendidikan Agama Islam di Nisam, Aceh Utara
Abstract
Motivation is an important factor in improving the achievement of high school students in Islamic religious education. Due to the motivation to achieve greatness, it will foster the spirit of learning for students. The purpose of this study to determine how the motivation of high school students' achievement in Islamic education in Nisam District, North Aceh regency. This research uses a qualitative approach with a multi site design study. Subjects of research data are students, principals, vice-principals, and teachers. Data were obtained by a nonprobability sampling technique with an in-depth interview and documentation research instrument. Data were analyzed by data reduction technique, data presentation, and verification. To measure the validity of data using credibility standards, dependability, and confirmability. The results showed that students of SMP Negeri 1 Nisam and SMP Negeri 3 Nisam experienced increased learning achievement and high learning spirit. With an indicator that students are already motivated to study and school with a passion. Achievement motivation succeeded in improving student achievement da spirit of learning activities toward the desired goal of students has achieved a goal that materialized.
Keywords
motivation; achievement; Islamic education
References
Amiruddin, Amiruddin. "Upaya Kepala Sekolah Dalam Mengembangkan Kompetensi Guru Untuk Meningkatkan Mutu Pendidikan Pada SMA Negeri Di Kota Banda Aceh." DAYAH: Journal of Islamic Education 1, no. 2 (July 10, 2018): 182. https://doi.org/10.22373/jie.v1i2.4141.
Arifin, Zainal. Evaluasi Intruksional. Bandung: Rosda Karya, 1991.
Azwar, Saifudin. Metode Penelitian Kualitatif. Jakarta: Raja Grafindo Persada, 2001.
Departemen Pendidikan dan Kebudayaan. Kamus Besar Bahasa Indonesia. Jakarta: Balai Pustaka, 1988.
Dimyati & Mudjiono. Belajar dan Pembelajaran. Jakarta: Rieneka Cipta, 2009.
Faisol, Sanapiah. Metode Penelitian Pendidikan. Surabaya: Usaha Nasional, 1982.
Furkhan, Arif. Pengantar Metodelogi Penelitian Kualitatif. Surabaya: Usaha Nasional, 2003.
Hadeli. Psikologi Pendidikan. Jakarta: Bimi Perkasa, 2007.
Hadziq, Abdullah. Rekonsiliasi Psikologi Sufistik dan Humanistik. Semarang: Rasail, 2005.
Hasan, T M. "Pengembangan Bahan Ajar Dan Pembelajaran Program Keagamaan Pada MA Aceh Besar." DAYAH: Journal of Islamic Education 1, no. 1 (January 19, 2018): 122. https://doi.org/10.22373/jie.v1i1.2430.
Kunandar. Langkah Mudah Penelitian Tindakan Kelas Sebagai Pengembangan Profesi Guru. Jakarta: PT raja Grafindo Persada, 2009.
Kusumah, Wijaya dan Dedi Dwitagama. Mengenal Penelitian Tindakan kelas. Ed II, Cet III. Jakarta Barat: PT Indeks, 2010.
Makmun, Abin Syamsudin. Psikologi Kependidikan. Bandung: Remaja Rosda Karya, 2000.
Mansuri, Mansuri. "Kepemimpinan Kepala Sekolah Dalam Pembinaan Guru PAI Di SDN Kecamatan Indrajaya Kabupaten Pidie." DAYAH: Journal of Islamic Education 1, no. 2 (July 10, 2018): 246. https://doi.org/10.22373/jie.v1i2.2964.
Mardalis. Metode Penelitian, Suatu Pendekatan Proposal. Jakarta: Bumi Aksara, 1999.
Nasution, S. Metode Penelitian Naturalistik Kualitatif. Bandung: Tarsito, 1998.
Nazir, Moh. Metodologi Penelitian. Jakarta: Ghlmia Indonesia, 1988.
Pohan, Rusdin. Metodologi Penelitian. Sigli: PTI AL-Hilal Sigli, 2007.
Slameto. Belajar dan Faktor Yang Mempengaruhinya. Jakarta: Rineka Cipta, 2003.
Sudikan, Setya Y. Metode Penelitian Pendidikan. Surabaya: Unesa Unipress, 2001.
Sumanto. Methode Penelitian Sosial dan Pendidikan. Yogyakarta: Anda Offset, 1990.
Wittig, Arno F. Psychology of Learning. USA: Mc Graw Hill, 1981.
Zainimal. Psikologi Pendidikan, Bandung: Kalam Mulia, 2010.
DOI:
http://dx.doi.org/10.22373/jie.v2i2.4173
This work is licensed under a
Creative Commons Attribution-ShareAlike 4.0 International License
.
Welcome to DAYAH: Journal of Islamic Education open journal system. Thank you very much for visiting. We are looking forward to getting your articles
DAYAH: Journal of Islamic Education

All works are licensed under CC BY-SA
© DAYAH: Journal of Islamic Education 2019. Published by Center for Research and Community Service (LP2M) in cooperation with Master's Degree of the Department of Islamic Education, Postgraduate Program of Universitas Islam Negeri (UIN) Ar-Raniry Banda Aceh, Aceh, Indonesia.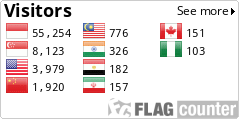 Indexed by:
Supported by: