Taṭbīq Ṭarīqah bi al-Kalimāt al-Mutaqāta'ah litarqiyyah Qudrah al-Ṭullāb 'ala Tarkīb al-Ḥurūf al-Hijā'iyyah
Abstract
Vocabulary is a set of language words. Vocabulary is important in the process of developing student language. The more vocabulary the students master, the more he talks and writes. Teaching writing begins with writing letters, words and then sentences. Sometimes the mistake in word writing causes wrong meaning. Therefore, Arabic students must learn and understand it. This research was conducted at the Babun Najah boarding school where students learn vocabulary at the school. However, the researcher found mistake from students in vocabulary writing, such as installing letters on the word "مطعم " write "مضعم " dan"مطعام" and so forth. One of the main reasons for teaching problems is that the teacher does not apply interesting methods and media to teach vocabulary, especially in writing with correct hijaiyah letters. Therefore, the researcher wants to apply the Guide Teaching method with crosswords as a solution to this problem. The purpose of this study is to know the condition of students in the process of teaching implementation on the application of Guide Teaching methods with crossword puzzles and the effectiveness of both to improve students' ability to compile hijaiyah letters. This study uses the quasi-experiment method. The researcher took a sample of 19 students from the second grade (d) in one group at the Babun Najah boarding school and collected data in the form of observation and tests. To analyze data, researchers used a test code related to the t-test. The results showed that the application of the Guide Teaching method with crossword puzzles is a condition of good learning and teaching processes, which can influence the condition of class and student including the spirit of student in following the learning process, good attention to the learning materials, courage to ask, mutual cooperation and compact in completing the task group, so that the learning process will be more active and fun, and the use of Guide Teaching method with crossword puzzles is effective in improving students' ability to correctly compile hijaiyah letter in a word with the result of t counting more larger than t table, that is 2.567> 7.60 .
Keywords
Guide Teaching, crossword puzzles, Hijaiyah letters
References
إبراهم اليومي غانم، مناهج البحث وأصول التحليل في العلوم الاجتماعية، (القاهرة: مكتبة
الشروق الدولية، 2008
أحمدمحمد الطبيب، التقويم والقياس النفسي والتربوي، إسكندرية : المكتب الجامعي الحديث، دون السنة
استاذ احمد عابد واخرون, المعجم العربي الاساسي للناطقين بالعربية ومتعلميها, (مملكة العربية السعودية, المناظمة العربية للتربية والثقافة والعلوم, ذت
بشير عبد الرحيم الكلوب، الوسائل التعليمية اعدادها وطرق استخدامها , بيروت : دارا جياء العلوم ، 1976
ربحي مصطفى عليان و عثمان محمد غنيم، مناهج و أسالب البحث العلمي، الطبعة الأولى [عمان:دار صفاء للنشر و التوزيع، 2000 م]
رجاء محمود أبو علام، مناهج البحث في العلوم النفسية والتربوية، (القاهرة: دار النشار للجامعات، 2011 م)
زكريا إسماعيل، طرق التدريس اللغة العربية،( دار المعرفة الجامعة ، دون السنة)
شوقي ضيف، المعجم الوسيط، الطبعة الرابعة ،الإدارة العامة للمعجمات و إحياء التراث، 2008م
صالح بن حمد العساف، المدخل إلى البحث في العلوم السلوكية، الرياض: مكتبة العبيكان، 2000 م
صالح بن حمد العساف ، المدخل الى البحث في العلوم السلوكية ، الطبعة الثانية، مكتبة العبيكان،2000م
عبد الرحمن سيد سلمان ، البحث العلمي خطوات ومهارات، القاهرة: عالم الكتب، 2009 م
على سامي الحلاق، المرجع في تدريس مهارات اللغة العربية و علومها، شركة المؤسسة الحديثة للكتاب، لبنان، 2010
فحى علي يولس والأخر، مرجع في تعليم العربية لللأجانب"من النظريية إلى التطبيق" ،القاهرة : مكتبة وهية، في السنة 1423 ه- 2003 م
فتحي على يونس وأخرون، أساسيات تعليم اللغة العربية والتربية الدينية. القاهرة دار الثقافة، 1993
فاخر عاقل،معجم علم النفس( انجليزي –فرنسي-عربي) نط 2،بيروت دار الملايين، 1971
محمد إسماعيل صني و عمر الصديق عبد الله , ، المعينات البصرية في تعليم اللغة ( المملكة العربية السعودية عمادة شؤون المكتبات، بدون التاريخ
من الأخطاء الشائعة ، أ.د محمد أحمد الشنواني، نائب رئيس الجامعة لشؤن خدمة المجتمع و تنمية البيئة
معجم المعاني الجامع - معجم عربي
محمد لبيب النحيحي ومحمد منير مرسي ، البحث التربية أصوله ومناهجه، (عالم الكتب: القاهرة، 1983)
نايف محمود معروف ، خصائص اللغة العربة وطرائق تدريسها،(بيرت: دار النفائس، 1991م )
المعجم الوسيط؛ لمجمع اللغة العربية بالقاهرة، ج1،
المراجع الإندونيسية
Agus, Suprijono. Cooperative Learning. Surabaya: Pustaka Pelajar, 2009.
Ainin, Moch. Metodelogi Penelitian Bahasa Arab. Malang: Hilal Pustaka, 2007.
Ali. Penelitian Kependidikan Prosedur dan Strategi. Bandung: Angkasa, 1987.
Amin, Imaduddin. Penerapan Algoritma Runut Balik Dalam Permainan Teka-Teki Silang. Bandung: Departemen Teknik Informatika Institut Teknologi Bandung, 2007.
Arikanto, Suharsimi . Prosedur Penelitian, Suatu Pendekatan Praktik. Jakarta: Rieneka Cipta, 2010.
Arsyad, Azhar. Media Pembelajaran. Jakarta: PT Raja Grafindo, 2003.
Cahyo, N. Agus. 2011. Gudang Permainan Kreatif Khusus Asah Otak Kiri Anak. Jakarta: Buku Kita, t.t.
Effendi, Fuad dan Ahmad. Metodologi Pengajaran Bahasa Arab. Malang: Misyk, 2015.
English oxford living dictionaries
Hadi, Sutrisno. Metodologi Research. Yogyakarta: Fakultas Psikologi UGM, 1976.
Haryono. Pembelajaran IPA Yang Menarik dan Mengasyikkan. Purworejo: KEPEL Press, 2013.
Jurnal Ilmiah Mahasiswa Pendidikan Geografi FKIP Unsyiah Volume I, Nomor 2, Hal 14-26, November 2016 hal 15
Jurnal Pendidikan Teknik Elektro. Volume 04 Nomor 02 2015, 633 – 638
Kasiram, Moh. Teknik-TeknikAnalisis Item Test HasilBelajar Dan Cara-Cara Menghitung Validity Dan Reliability. Surabaya : Usaha Nasional, 1984.
Khalilullah. Media Pembelajaran Bahasa Arab. Yogyakarta:Aswaja Pressindo, 2013.
Kusrin, Lan dan Ali Safrudin, Gemar Membaca dan Menulis Huruf Hijaiyyah, Surabaya: Bintang Books, 2011.
Mardeli. Metodologi Pembelajaran PAI. Palembang : NoerFikri Offset, t.t.
Matsna, Moh. dan Erta Mahyudin. Pengembangan Evaluasi dan Tes Bahasa Arab. Tangerang Selatan: Alkitabah, 2012.
Muhyiddin. Sekilas Sejarah Tulisan Bahasa Arab. Kediri: Semprulle, 2012.
Mujib, Fathul dan Nailur Rahmawati. Metode Permainan-Permainan Edukatif dalam Belajar Bahasa Arab. Jogjakarta: DIVA Press, 2011.
Nurgiyantoro, Burhan. Statistik Terapan Untuk Penelitian ilmu-ilmu sosial. Yogyakarta: Gadjah Mada University Press, 2004.
Oxford Learner's pocket Dictionary, Oxford university press.
Siberman. Aktive Learning. Bandung: Nusamedia, 2009.
Silberman, Mel. 2001. 101 Strategi Pembelajaran Aktif. Yogyakarta: YAPPENDIS, t.t.
Silberman, Melvin L. Active Learning: 101 Cara Belajar Siswa Aktif. Bandung: Nuansa Cendikia, 2014.
Soeparno. Media Pengajaran Bahasa. Yogyakarta: PT.Intan Pariwara,1988.
Thohir, Ahmad Husnain dan Abdul Aziz Nabawi. Al-Asas Fi Al-Lughah Al-Arabiyah. Kairo: Al-Shadru Li Khidmati Al-Thiba'ah, 198.
Zaman, Badru dkk..Media dan Sumber belajar TK. Jakarta: Universitas Terbuka, 2008.
المراجع انترنيت
أ.د. أحمد محمد عبدالدايم عبدالله، تعريف الكلمة و أقسامها ، متاح على http://www.alukah.net/literature_language/0/124351/, تاريخ الدخول24 Februari 2018
تعريف على الكلمات المتقاطعة متاح على https://www.ts3a.com/?p=10673 تاريخ الدخول 15 februari 2018
تعريف على القدرة،, متاح على http://mawdo3.com، تاريخ الدخول 13 maret 2018
تعريف التركيب في النحو، متاح على https://www.alukah.net/literature_language/0/103621/ تاريخ الدخول 16 februari 2018
DOI:
http://dx.doi.org/10.22373/jie.v3i1.5655
This work is licensed under a
Creative Commons Attribution-ShareAlike 4.0 International License
.
Welcome to DAYAH: Journal of Islamic Education open journal system. Thank you very much for visiting. We are looking forward to getting your articles
DAYAH: Journal of Islamic Education

All works are licensed under CC BY-SA
© DAYAH: Journal of Islamic Education 2019. Published by Center for Research and Community Service (LP2M) in cooperation with Master's Degree of the Department of Islamic Education, Postgraduate Program of Universitas Islam Negeri (UIN) Ar-Raniry Banda Aceh, Aceh, Indonesia.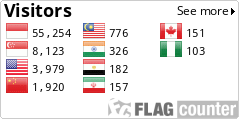 Indexed by:
Supported by: